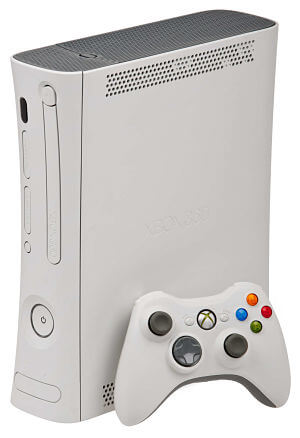 ShowBox is a very alluring application. It is well-defined by its fantastic list of contents, including movies, TV shows, news, trailers, and music albums. ShowBox is yet another video streaming application, popular for its endless entertainment content and availability on almost all platforms and devices.
People who love to watch movies on their enormous television screens would miss free streaming on demand. There are various ways to connect your phone to your TV, for example, Chromecast, AllCast, USB cable, and other applications.
Xbox 360 is a home video game console developed by Microsoft. It is the second console of the series and is quite a technology to watch movies on.
You can easily connect your television and smartphone through Xbox 360 and Xbox One. It lets you watch movies and TV shows directly from your smartphone on the television screen.
This tutorial will explain to you how to connect smartphones to Xbox 360 to stream movies directly on the big screen. So let's see what we've got!
TUTORIAL TO GET SHOWBOX ON XBOX 360
Step 1: On Xbox 360, go straight to its settings > console settings & > connected devices.
Step 2: For connected devices, please ensure that the "Play To" option is "on".
Step 3: Once the phase is complete, go back to your home screen.
Step 4: Now, pick the Android device that you desire to connect with Xbox 360 or Xbox One.
Step 5: Now, for this to work, it is essential to keep your Xbox 360 and Android smartphone on the same internet network. Wi-Fi connectivity should be the same for both devices.
Step 6: For further connectivity, you'll be needing the "BubbleUPnP" application. You can download the app directly from the Google Play Store.
Step 7: Now, when you use the app for the first time, you take it through a tutorial. If you want to learn more about the application, you can go through it or keep tapping on next, and next.
Step 8: Once done with the tutorial, click on the Quick Menu, available on the left side of the screen, and tap on "Local Renderer".
Step 9: In Local renderer, tap on "Xbox 360".
Step 10: Go to your home screen and download ShowBox APK's latest version on your Android device. Once downloaded successfully, open the application.
Step 11: Make a selection of movies or TV shows you would like to watch on your television screen.
Step 12: Once you select a movie to watch, make sure the "Use internal player" option is unchecked or unticked. It's available right under download and view now an option on ShowBox.
Step 13: Now click on the "Watch Now" option, the device will confirm to complete the action using a different streaming player. Tap on "BubbleUPnp".
Step 14: And there it goes, the movie will stream on the television screen, using Xbox 360. While streaming content on your television screen through box 360, you can easily control the action through your Android smartphone.
CONCLUSION
Streaming movies on Xbox 360 or Xbox One is captivating. Imagine watching videos on-demand, on your television screen, with all the options and settings in hand.
ShowBox, Android smartphone, and Xbox 360 excellently combine streaming movies on TV.