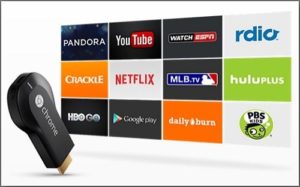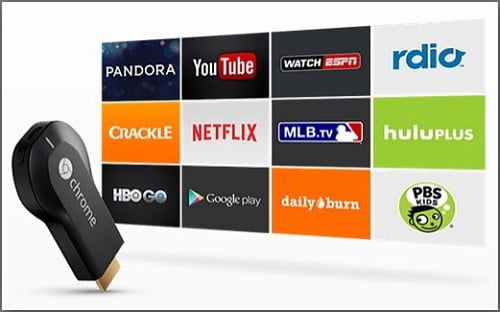 Screencasting is the latest fad to enter the Internet. And it isn't tricky to figure out why everyone is gung ho about it. It's a great idea to enjoy your favorite TV shows and movies on the big screen.
To add to that, there are numerous good movies and TV shows on our very own Showbox app, which we have previously discussed. Want to know how to cast your movies and TV shows on the big screen? Read below!
Showbox is a free movie and TV shows streaming app for Android; we regard it as one of the best free software. It also allows the users to watch videos in HD for free. Showbox isn't available on the Google Play Store, so users can install the app from the steps given below.
People enjoy using smartphones; whether it is iPad, iPhone, or any other mobile, there are many facilities provided, which leads us to use the phone with no problem. Our primary concern as it comes with excellent features offered to users, so here is the website from where users can download it. The Showbox has got a vast amount of video stuff for free.
Smartphones are the best way to transform our boring time into delightful moments. If you are celebrating your night party at home, one may use several data cable connections and make endless efforts to sync and transfer data from smartphones to their TV or by using DVD players and all.
The result is wasting so much time with poor performance and shortcoming output.
To tackle this issue, Chromecast is the best option to use, which helps us to connect mobile devices like Android and iOS to television with no cable wire; it will just connect through Wi-Fi.
What is Chromecast
Chromecast is a portable thumb-sized media streaming device that helps us connect our smartphone, laptop, or any other device to a TV or any bigger screen with just a click. Google Inc. developed and started the digital tool.
Chromecast is nothing but an HDMI dongle that can run multimedia content on an HD television or can be displayed directly by streaming over a Wi-Fi network. Users can select the Chromecast application, which is also available on the Apple Store for iOS users and even on Google Play for Android users.
Trouble with ShowBox and screencasting
Many (and I mean a lot) of ShowBox users have reported problems trying to cast their favorite content to TVs and other Chromecast-enabled devices. The difficulty seems to be with ShowBox's default media player app, MX Player, which refuses to carry media from ShowBox to a casting app.
The solution devised by the ShowBox community, specifically by AllCast developers, is a substitute for MX Player, which resembles MX Player in all aspects, except it also supports ShowBox screencasting. The app is called GrowBox, and you can get it online through a simple Google Search. Here's how to get it done.
Essentials of ShowBox Chromecasting using GrowBox
Chromecasting enabled the TV set.
If you have a regular TV, then a Chromecast sticks to plug into the USB port.
GrowBox app on your Android device, with MX Player uninstalled.
A screencasting app you like, be it AllCast, LocalCast, or anything else you fancy.
Streaming Showbox to Chromecast
Now you can also Chromecast movies on your TV using Showbox on mobiles and tablets; this is the happiest thing for the users. Below are the steps to connect Showbox to your TV or Chromecast.
Plug the Chromecast stick into your TV. Connect your TV to the Wi-Fi signal. This is essential.
Download Showbox.
Download GrowBox.
Download the Casting App.
Uninstall MX Player from your Applications.
Launch ShowBox on your Android device.
Turn on the Installation of Application from "Unknown Sources" from the security option.
Download the All Cast app from the Play Store or App store; it is available on both.
Choose the movie you want to see on Showbox and open it via the entire cast.
Select your preferred resolution, toggle subtitles if you need to, and select the player format and server most suitable for you. Torrent servers might not work in some places because of local laws restricting torrent use.
Play the content using the Watch Now button. The content should load on GrowBox as naturally as it did on MX Player.
Once done, go to the top-right menu on the screen while the content is playing.
Go to "Tools" and select "Cast".
You should now be able to select the screencasting app from the ones you have downloaded.
After the app searches for the device, select the Chromecast player to connect the video to the television screen.
Connect your Chromecast-enabled TV as your app requires (the process varies from app to app).
Your content should play seamlessly on your Chromecast-enabled TV, all for Growbox supporting ShowBox's fantastic content.
Are you wondering what GrowBox is? It is nothing but an app specially designed for Showbox to enable casting apps. Growbox acts as a player. ShowBox has two types of players – internal and external players.
If you want to stream movies to Chromecast or some other device, you need to choose an external player. If you would like to see films or TV shows on your mobile, click on the internal player.
Conclusion
Some have been able to cast their entertainment on the big screen using screencasting apps directly, without using an intermediary media player. Using Growbox is superior since it converts your Android device into a scroll-friendly remote control.
Showbox Chromecast is the best app on the market that provides free access to Bollywood and Hollywood movies, TV shows, and serials, free of cost. Users should enjoy this entire app from an external website, as these are not available in the Play Store or App Store.