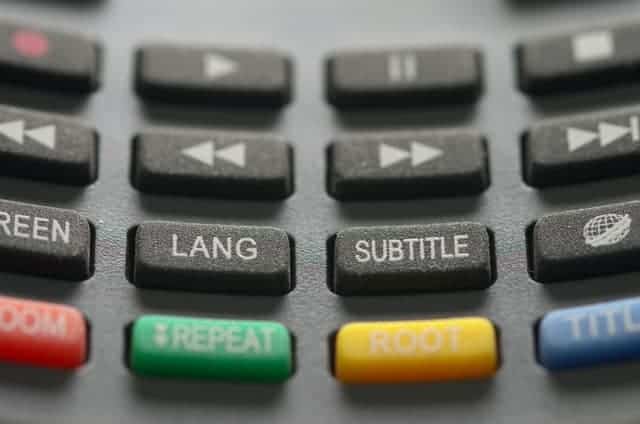 Film lovers at times get hold of a movie that is streaming in a foreign language. Such films and shows are expected to feature with subtitles in viewers' native language. You most probably have been caught up in such an annoying situation, you want so much to watch your favorite show but turns out you can't understand what is streaming without the subtitles.
Well, worry no more about it. This issue has a quick and elaborate fix. All you will need to do is add subtitles to your show.
Basics to adding subtitles include, an already installed Showbox APK. The Showbox APK is compatible with various common platforms (PC, iPhone, iPad, iPod, and Android just to mention but only a few). You can access subtitles through this link: opensubtitles.org.  However, this limits you to only accessing the subtitles by watching your film therein.
For Showbox APK to function on your device, it has to go hand in hand with the MX player. Simply get this by searching for it on your Google Play Store. Download MX player and install it on your device.
To add a Subtitle, follow these Steps:
Foremost, open the show you desire to watch and choose the high dimension 360p/480p/720p. Select another player, pick MX player for streaming, and click on Watch Now.
Once the show starts playing, click on the menu bar and select "Subtitles" option. This option has suggestions like "open and get subtitles" online. If you are streaming from online select the get subtitles online option, if you have downloaded the show, click on open option.
Select the Search option and a search box will pop up on your screen. Keys in the show title correctly. Click on the Done button and then the Ok button.
Select a legit source of SRT files from the results obtained in the search above. This will enable you to download and load the subtitles to the streaming application, mostly Showbox. Click on the download option and in no time the subtitles will download automatically to the show you are watching or desire to watch.
Simple as the process sounds, it can be a challenge if you don't follow the instructions to the letter. It is more like a trial and error scenario. Don't get your hopes super high, as you will have to be patient to get it right.
Filebot comes in handy whenever you have a big collection of shows to which you desire to add subtitles. File bot is automated to add and search for missing subtitles in the massive movie library.
If you are the movie aficionado who only streams and watches movies without downloading them to the movie library, you still can find a solution. What matters is that you identify the specific sites that always add subtitles to their shows.
Netflix is also a streaming device that automatically adds English subtitles to its shows. Other streaming devices apart from Netflix and Showbox include Amazon and Hulu.
YouTube is the best site for accessing non-English subtitles, as these have not been fully covered by Hulu and Amazon. In Netflix only a few shows could have the non-English version subtitles. Hence, you cannot entirely rely on Netflix to fetch non-English subtitles for a massive movie library, this is where YouTube and Showbox APK come in handy. In fact, I'd say the latest version of Showbox fares marginally better than YouTube in quite a few aspects.
Many times, foreign subtitles display in an improper manner on your screen. This happens when shows are not saved in UTF-8 format. This can be fixed by: opening the SRT file, then select file in the word or notepad application. In the Dropbox menu, select the save as option, don't change or rename your file name and type only change the Unicode format to UTF-8 on the dropdown menu. Finally, click Save to be able to keep the alterations made.
Despite the change of Unicode to UTF, some shows won't show the subtitles. Simply check if the show can play back with subtitles in the MX player or DivX player, right click on either of the players and search the subtitles and send the show to the servers of the players. Upload the file when you access the internet and send it to the dedicated servers, and they will most certainly resolve the issue.